Phaedrus Systems supports engineers at all stages of embedded safety-critical and high-integrity projects. Tools available include requirements capture for IEC 61508, EN 50128 , DO178 and nuclear applications, a SIL3 RTOS and compiler validation reports. Consultants have experience working on automotive, rail and aerospace applications, meeting standards such as IEC 61508 SIL4, and D0178B. Backing these is a wide range of other relevant embedded tools, including code checkers, USB and TCP/IP stacks, development kits, debuggers and ICEs.

Review of the HIS14 conference in Bristol (October 2014) at which Phaedrus Systems was exhibiting and our CTO was a Conference Chairman. See conference web site
Flasher PRO is a programming tool for microcontrollers with on-chip or external Flash memory and ARM, RX or PPC core.
Flasher PRO is designed for programming flash targets with the J-Flash software or stand-alone.
In addition to that Flasher PRO has all of the J-Link functionality.
For more information Click here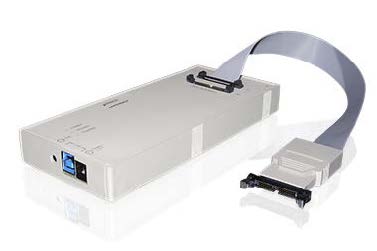 A new all-in-one debug and trace solution has been developed by Lauterbach in response to the breakthrough of Cortex-M processors into the embedded market.
This lower cost, but full featured, system called µTrace specifically targets the Cortex-M family.
Complete with Lauterbach's TRACE32 debugging software.
For more information click here

The IXXAT USB-to-CAN V2 is the next generation of the well-known IXXAT USB-to-CAN interface.
With up to two CAN High Speed channels, one CAN Low Speed channel, and a LIN channel, depending on the device variant, a wide variety of applications can be addressed in both the industrial and the automotive sectors
Phaedrus Systems can supply the full range of IXXAT products more information here
Independent Advice.
Independent advice is strengthened by the company's founder being an active participant in several standards bodies, including ISO C, C++ and IEC 61508-3, and a principal author of MISRA-C:2004. and member of the MISRA-C2011 team .If you need advice please call or email.
---
| | | | |
| --- | --- | --- | --- |
| | Safety Critical Systems Club | National Microelectronics Institute | |
| | | Software Systems Engineering Initiative | |