Phaedrus Systems supports engineers at all stages of embedded safety-critical and high-integrity projects. Tools available include requirements capture for IEC 61508, EN 50128 , DO178 and nuclear applications, a SIL3 RTOS and compiler validation reports. Consultants have experience working on automotive, rail and aerospace applications, meeting standards such as IEC 61508 SIL4, and D0178B. Backing these is a wide range of other relevant embedded tools, including code checkers, USB and TCP/IP stacks, development kits, debuggers and ICEs. There is also a Technical library

SuperTest is the test and validation suite for C and C++ compilers that has tracked the (ISO) language specifications for more than 30 years.
It is a complete validation environment with:

A huge library of hand-written tests.
A large body of generated tests.
A framework to easily set-up and run compiler validations.
Many standards require a validated compiler.
Do you really know what your compiler does and doesn't do?
For more information click here

embOS-Trace from Percepio gives a deep insight into the runtime world of SEGGER embOS using J-Link debug probes. Percepio embOS-Trace is the latest member in Percepio's Tracealyzer family and the embOS integration has been developed in collaboration with SEGGER.
It provides continuous trace streaming of runtime events, such as scheduling, interrupt handlers, kernel calls and application events using software-defined trace
Click here for Percepio range of RTOS trace tools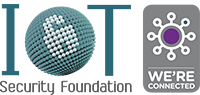 The inaugural IoT Security Foundation Conference is a one-day event and follows on from the popular IoT Security Summit held earlier in the year at Bletchley Park. Whilst the Summit looked at the problems with IoT security, this conference will look closer at the need for security, applications and what organisations should be doing to ensure a security first, fit for purpose and resilient approach.
Phaedrus Systems is a Founder Member of the IoT Security Foundation. We will be exhibiting at the Event.
STIMULUS is the first modeling and simulation tool that enables system architects to edit, debug and test functional real-time systems requirements.
STIMULUS helps you to detect ambiguous, incorrect, missing, or conflicting requirements and to create the high-quality specifications needed for real-time safety-critical standards compliance.
Validating requirements before you start to code means you disrupt the traditionally error-prone development process―you make requirements right the first time―and your real-time system achieves standards quality criteria sooner and for less cost. For More Information click here
Independent Advice.
Independent advice is strengthened by the company's founder being an active participant in several standards bodies, including ISO C, C++ and IEC 61508-3, and a principal author of MISRA-C:2004. and member of the MISRA-C2011 team .If you need advice please call or email.
---
| | | | |
| --- | --- | --- | --- |
| | Safety Critical Systems Club | National Microelectronics Institute | |
| | | Software Systems Engineering Initiative | |