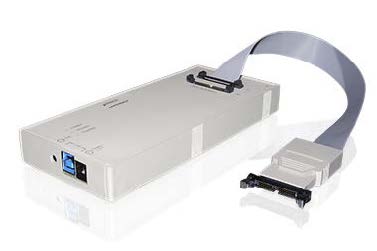 A new all-in-one debug and trace solution has been developed by Lauterbach in response to the breakthrough of Cortex-M processors into the embedded market.
This lower cost, but full featured, system called µTrace specifically targets the Cortex-M family. Complete with Lauterbach's TRACE32 debugging software.

JAN-2015 Lauterbach has announced support for NXP LPC54100 Series of MCU in µTrace
For more information click here
by Felix Redmill

Phaedrus Systems is proud to announce the publishing of a new book on Software Projects. It will be available for download from our sister site Safety Critical Info.
Reviewed favourably by Martyn Thomas and Rod Chapman it will revolutionise how you see Agile processes.
http://www.safetycritical.info/library/NFR/
Independent Advice.
Independent advice is strengthened by the company's founder being an active participant in several standards bodies, including ISO C, C++ and IEC 61508-3, and a principal author of MISRA-C:2004. and member of the MISRA-C2011 team .If you need advice please call or email.
---
| | | | |
| --- | --- | --- | --- |
| | Safety Critical Systems Club | National Microelectronics Institute | |
| | | Software Systems Engineering Initiative | |